"There's No Place Like Home"

We are an all breed, non-profit organization (501 (c) (3) ) with a mission to serve unwanted dogs.  

We aim to find forever homes for these precious animals or provide them with a loving sanctuary until 

they reach the end of their lives.  We give 110% to these special friends.  We serve by providing:

  For us this is about living what we believe.  This is not just about finding and fostering dogs, it is not 

a job, it is our passion and a life style!  These dogs are "ours" and they are treated like much 

loved family members and friends until just the right companion can be found for them.

Here at the Yellow Brick Road Rescue & Sanctuary our special friends are given the opportunity to 

live a normal, healthy life.  When the time is right for them to go to their new homes, we want the

integration to be a positive experience!  This is about a relationship between you and your dog, a life long commitment and friendship.  All it takes to have a friend is to be one! 

 We also believe that education is the key to being a responsible pet owner 

and we take our mission very seriously and passionately.

information and then contact you. Home visits and references are required prior to any adoption.  

Adoption fee's  help to cover the many expenses it takes to care for these animals and to get 

them ready for you!  Some of these costs may include;  vet care, rabies vaccines, spay/neuter, 

deworming, heartworm preventive medication, micro-chipping, high quality foods, 

supplements, natural healing methods to assist in physical and mental health and 

special training, just to name a few. 

Completion of the adoption application does not guarantee an adoption! 

All Rights Reserved        Copyright  By

Yellow Brick Road Rescue & Sanctuary

      2011



Welcome to Yellow Brick Road Rescue & Sanctuary!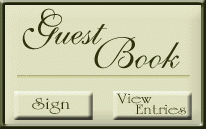 This Rescue & Sanctuary was founded as a Thank You and Dedication to those forgotten, unwanted, abused, scared, neglected, abandoned dogs who have made it to our doorsteps and have enriched our lives forever! 

  You are our best teachers in life!  You have taught us to live in the moment,  Forgive and let go.  Appreciate what is in front of us right now.    

 This organization goes out to you, those unsung hero's who have been, are here now or who will be a part of our lives in the future. You will live in our hearts forever! We are truly blessed have been a part of  your life! 



Rescue ~ Rehab ~ Re-Home ~ Respite